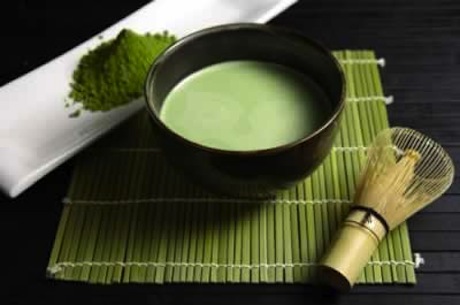 Japanese culture, from traditional tea ceremony, ikebana and martial arts to modern manga, anime and futuristic technology, is popular throughout the world and there are many fun, interesting and academic texts written on this varied subject.
(Top Image Source)
Here is my list of recommendations and personal favourites ...
The Cambridge Companion to Modern Japanese Culture (Cambridge)
A fascinating book that covers topics such as food, visual arts and technology and their influence on modern Japan.
The World's of Japanese Popular Culture (Cambridge)
A collection of interesting essays on a range of topics relating to modern Japanese society from sumo and super heroes to karaoke and women's magazines.
An Introduction to Japanese Society (Cambridge)
An interesting book covering aspects of Japanese society including the varieties of work, gender and the family system and minority groups and challenges the belief that Japan is a uniform culture.
100 Tough Questions for Japan (Kodansha Bilingual Books)
This book contains 100 questions and answers, printed in both English and Japanese, that attempt to explain various unusual aspects of Japanese culture from customs and behaviour to pastimes and the school system. Part of a series of bilingual books about Japan.
Kokoro: Hints and Echoes of Japanese Inner Life by Lafacdio Hearn
This classic book contains 15 essays written by the Greek expat, who moved to Japan in 1890, written as an attempt to understand the inner spirit of his adopted countrymen. Some are lengthy discussions while others are charming observations of life in Japan.
Governing Japan: Divided Politics in a Resurgent Economy by J.A.A. Stockwin
A comprehensive introduction to the complex world of Japanese politics and government.
A Geek in Japan: Momentos by Héctor Garcia
Japan blogger Héctor Garcia's book is filled with photographs and comments on Japan as seen through the eyes of a Spanish expat. His beautiful pictures capture Japan's modern cities, living traditions and rich culture.
A Geek in Japan: Discovering the Land of Manga, Anime, Zen and the Tea Ceremony by Héctor Garcia
Another book by Japan blogger Héctor Garcia that acts as a guide to Japan's complex culture. Packed with photos, facts and articles this book isn't as charming as
Momentos
but offers a good introduction to Japan.
The Japanese House: Material Culture in the Modern Home by Inge Daniels
Based on Dr Inge Daniels anthropological research in Japan this interesting book describes contemporary domestic life in Japan and the cultural aspects that shape the modern living space.
Idle Idol: The Japanese Mascot by Edward & John Harrison
This fun book filled with pictures from all over Japan shows the use of mascots by all kinds of businesses and companies. Hello Kitty and Colonel Sanders are included alongside traditional characters like
tanuki
,
maneki neko
and
kappa.
Simple Guides: Shinto by Ian Reader
An interesting introduction into Japan's indigenous religion, its shrines, rituals and traditions. A chapter on
matsuri
and their origins in Shinto is also included.
Tabloid Tokyo: 101 Tales of Sex, Crime and the Bizarre from Japan's Wild Weeklies by Mark Shcreiber
A collection of amusing stories translated from Japan's weekly gossip-filled tabloid magazines.One short chapter of this collection of travel writings titled 'Mad in Japan' describes the authors visit to Tokyo in September 2001. I'm afraid he is rather scathing about what he sees and experiences but it makes an interesting read.