I don't buy newspapers very often but I recently needed something to cover a window while I was decorating. I chose the Guardian mainly because I like the crossword in the G2 supplement but, by happy coincidence, G2 included a short but interesting article about kimono that day too. Now that the decorating is done (I'm still mulling over the crossword) I thought that I'd share the article for anyone else interested in Japan's beautiful national dress.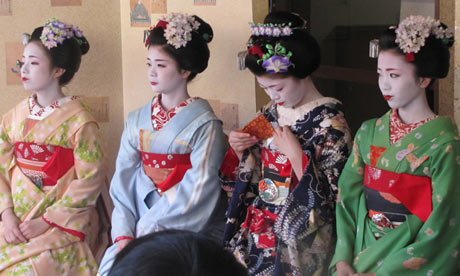 Can Kate save the kimono?

Ruth Evans
The Guardian, Monday 8 October 2012
Images: The Guardian

Kimonos are worn by Prada models and the Duchess of Cambridge – but the cost and impracticality has sent the industry into decline

First the Duchess of Cambridge did it on her first royal tour of Asia, then Prada followed suit just a few weeks ago – both offered a new take on the traditional Japanese kimono. Could this new prominence be a sign that an outfit that means "something that you wear" in Japanese is having a renaissance? Made from a bolt of cloth 12 metres long, the traditional kimono design, with typical geometric square sleeves, has changed little over the centuries. But its recent celebrity resurgence cannot hide the fact that the kimono industry is in decline as, outside a traditional geisha world known as "flower and willow", most Japanese women have switched to wearing western clothes, only bringing out kimonos for formal occasions, if at all ...
Read the rest of the article on the Guardian website.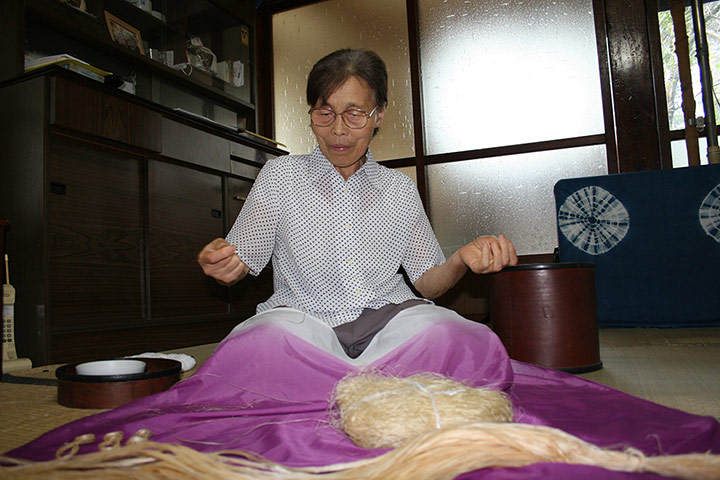 The site also includes an accompanying photo story.